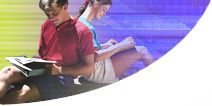 Business
Degrees and Certificates
More Information
Meet the Faculty
Take a Tour
How to Apply
Welcome to the Business Department of Lamar Community College.
Our department offers courses leading to an Associate of Arts degree with a business emphasis for students who plan to transfer to a four-year university or college. We offer Associate of Applied Science degrees in marketing/management and business/information technologies. These degrees prepare students to enter the workforce in many fields of business management, marketing, and information technology. Also offered is a Business Certificate. This certificate prepares students for entry-level positions in business.
Lamar Community College offers a variety of excellent business courses, including day, evening, and online. Our core courses transfer to all Colorado state colleges and universities. For a listing of our classes, please visit our class schedule.